Pure Vegetarian Curry NOW in Suage!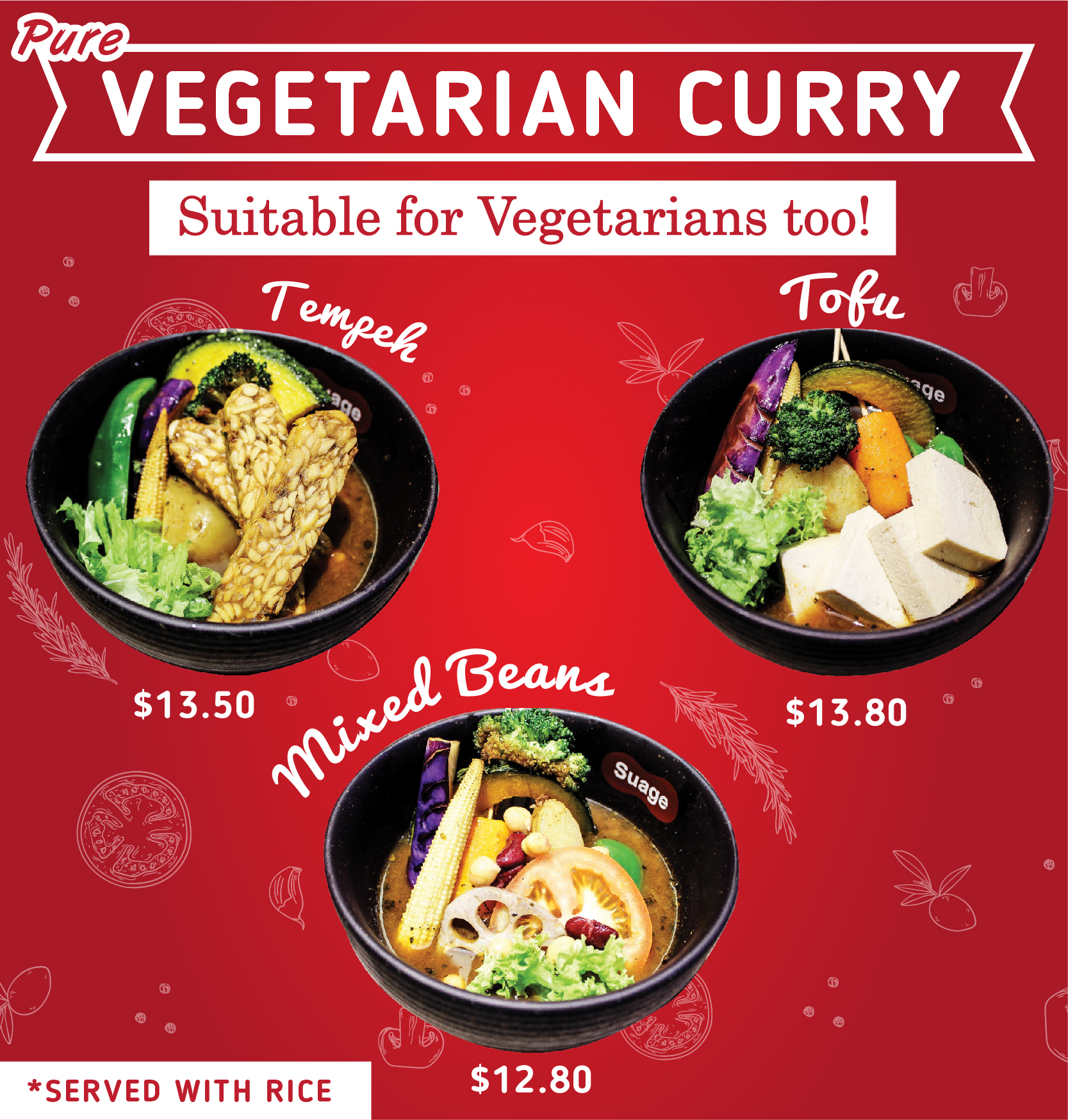 PURE Vegetarian Curry! Suitable for Vegetarians too!
Introducing our three latest Pure Vegetarian Menu that will tempt you:
Enticing

Tempeh,

is traditional Indonesia food ,which is made up of fermented soybeans. It is a whole soybean product with different nutritional characteristics and textural qualities. Tempeh has higher proteins than tofu and it is also quite versatile but has a more distinct flavor and a dense,chewy texture. Tempeh will humbly blend with our tomato soup based, mixed with nutritious assorted vegetables will definitely

love by the vegans!

Scrumptious Tofu, mixed with delicious vegetables will absolutely complete your day!

Luscious

Mixed Beans, fusion with tasty vegetables will satisfy your craving!
It's a must try-dish! Come and try now!!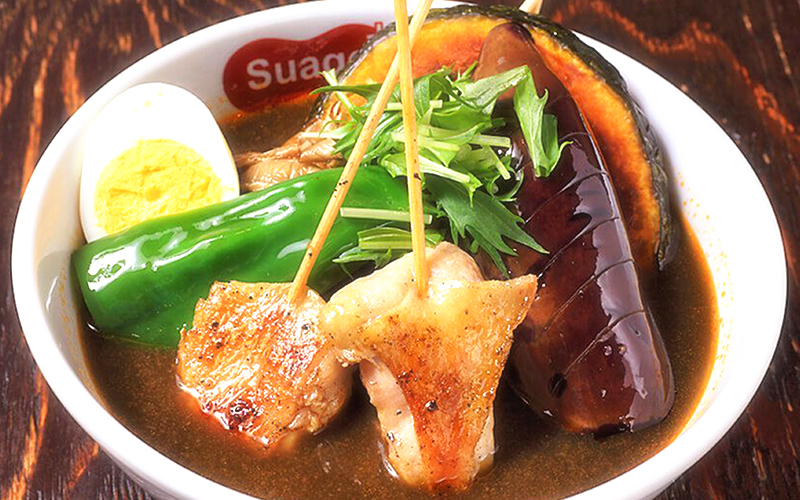 We are now opened at Capitol Piazza!
What is Soup Curry?
Soup Curry is a Japan dish that is unique in Hokkaido but is beginning to get popular around Japan! Believe it or not, there are plenty of soup curry restaurants in Sapporo and you now can get to try the highly raved Hokkaido Soup Curry in Singapore!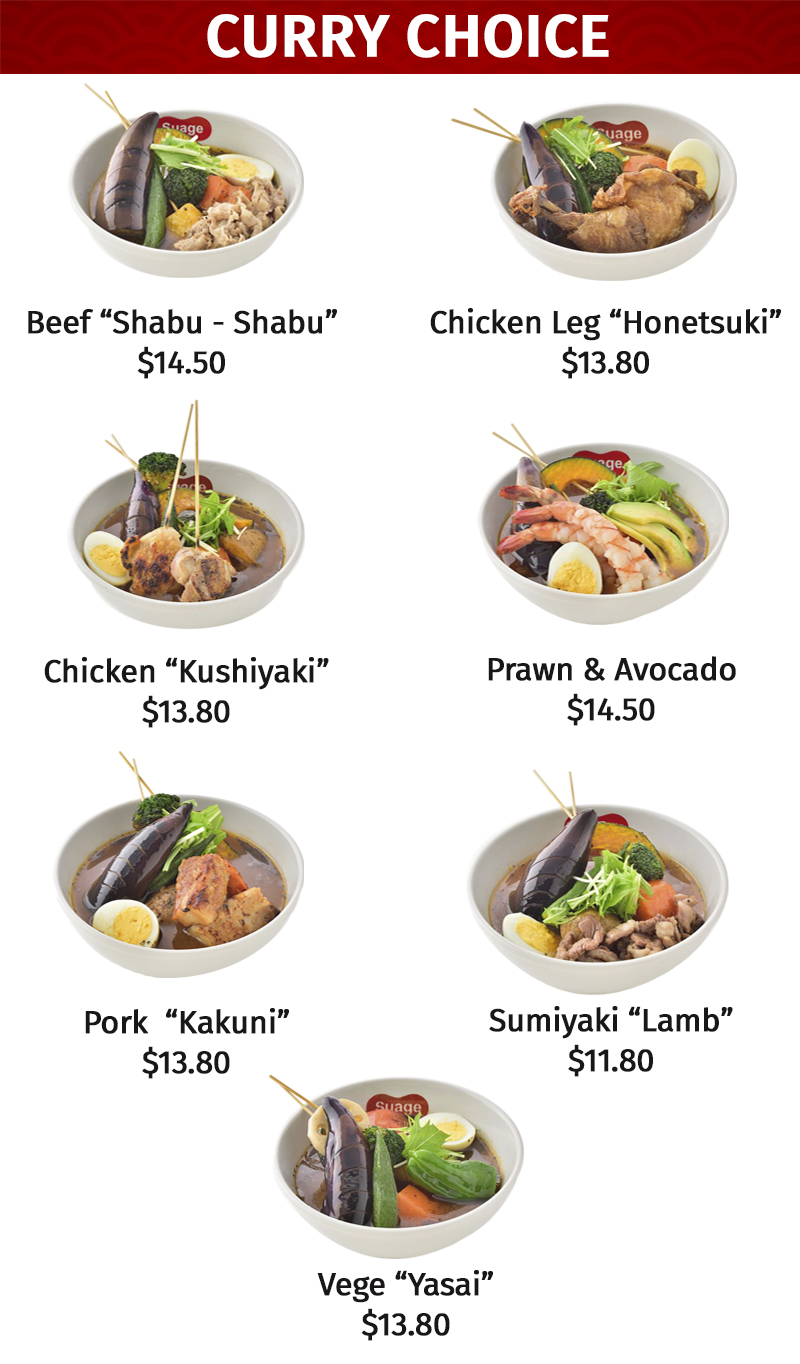 Opening hours:
Lunch 11.30 - 15.00 (last order 14.30)
Dinner 17.30 - 22.00 (last order 21.30)
About Us
Sapporo's No 1 Soup Curry "SUAGE" now in Singapore!
The famous Soup Curry is being prepared by Chef Saito Ukyo, came all the way from Sapporo Head Office to share his remarkable skills.
Currently there are three restaurants in Sapporo, where there is a long queue snakes everyday!
Everybody is craving for our Soup Curry!
Come and visit us now!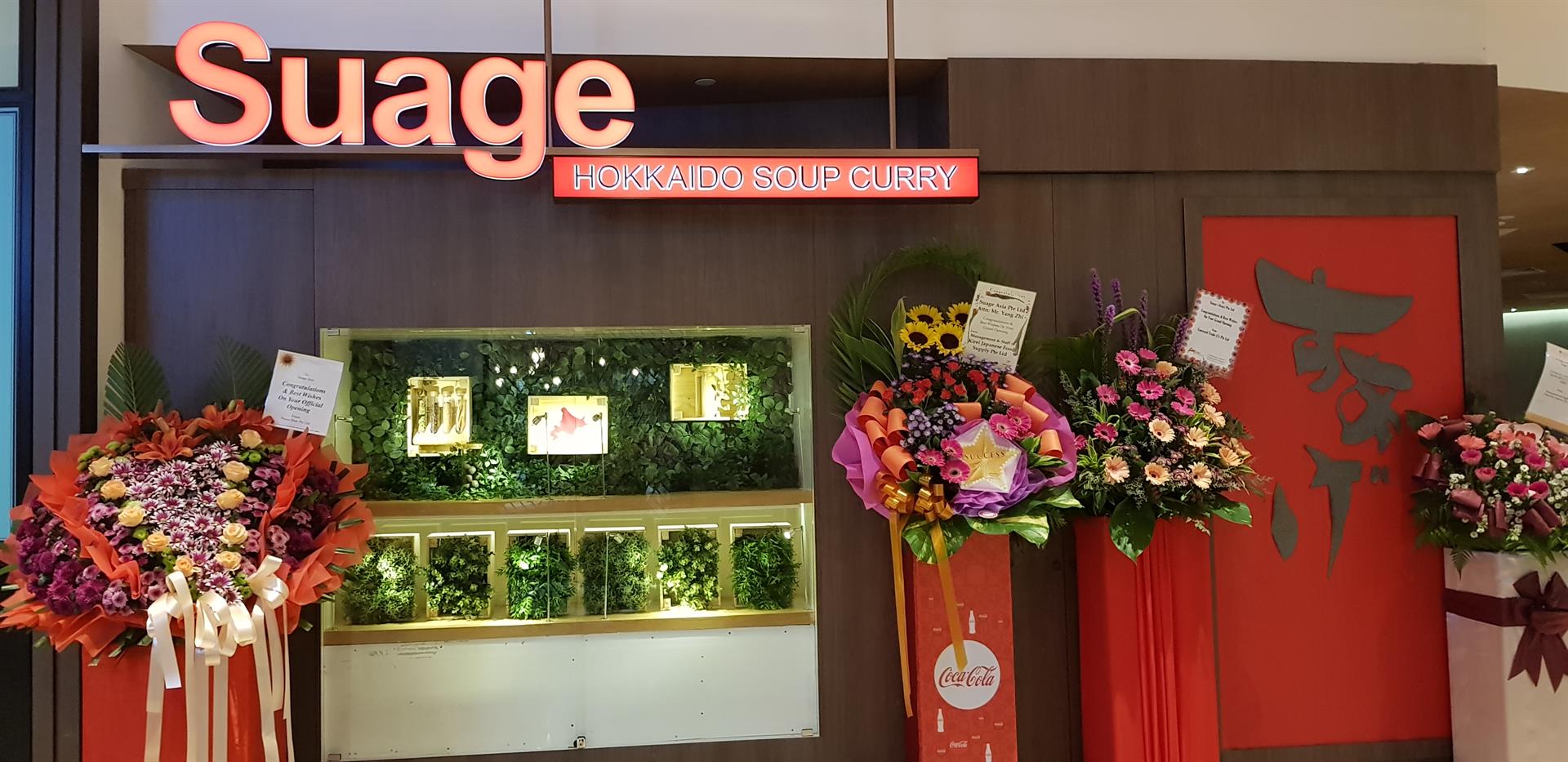 Suage Hokkaido Soup Curry

Address: 13 Stamford Road Capitol Piazza #B2-53 Singapore 178905
Phone number- 6242 4722 / 6242 4732
Follow us and to stay updated on our latest menu and promotions!